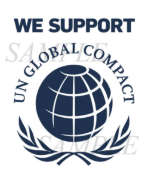 Download our latest annual report to the UN Global Compact
Who ?
In 2018, close to 10,000 companies and over 3,000 non-profit organizations based in 170 countries were involved in Global Compact, the largest corporate sustainability initiative in the world.
What ?
Both global and local, private and public, the UN Global Compact is a platform for collective engagement and action in favor of more stable and inclusive societies. The European Commission and the UN have adopted and endorsed the initiative, praising its universal values framework, its continuous progress mechanism and its transparency. The 70 Local Networks around the world facilitate local connections between the different stakeholders and national action plans.
How ?
The UN Global Compact is the entry point for any organization looking to contribute to the Sustainable Development Goals (SDGs), adopted by the UN in September 2015. These goals are part of a universal agenda to end extreme poverty, protect our planet and ensure prosperity for all. In order to advance the SDGs agenda, companies must undertake outstanding commitments, leading to major business models adjustments and proving that sustainability and value creation go together. In practice, Selescope is committed to implementing these principles in all of its operations (purchases, recruitment, development).